AD ASTRA
︎
Astronaut Roy McBride undertakes a mission across an unforgiving solar system to uncover the truth about his missing father and his doomed expedition that now, 30 years later, threatens the universe.
RETINAL SCANNER


These are seen hanging on the wall on the moon. The idea was to have these preposterously clunky and intrusive eye scanners to gain access through checkpoints. Director James Grey wanted a looming sense of surveillance. The design is based on an actual Apollo-era object Prop Master Kris Peck found in his reasearch. Space tech hasn't changed much in decades. This was the overall feeling for the movie.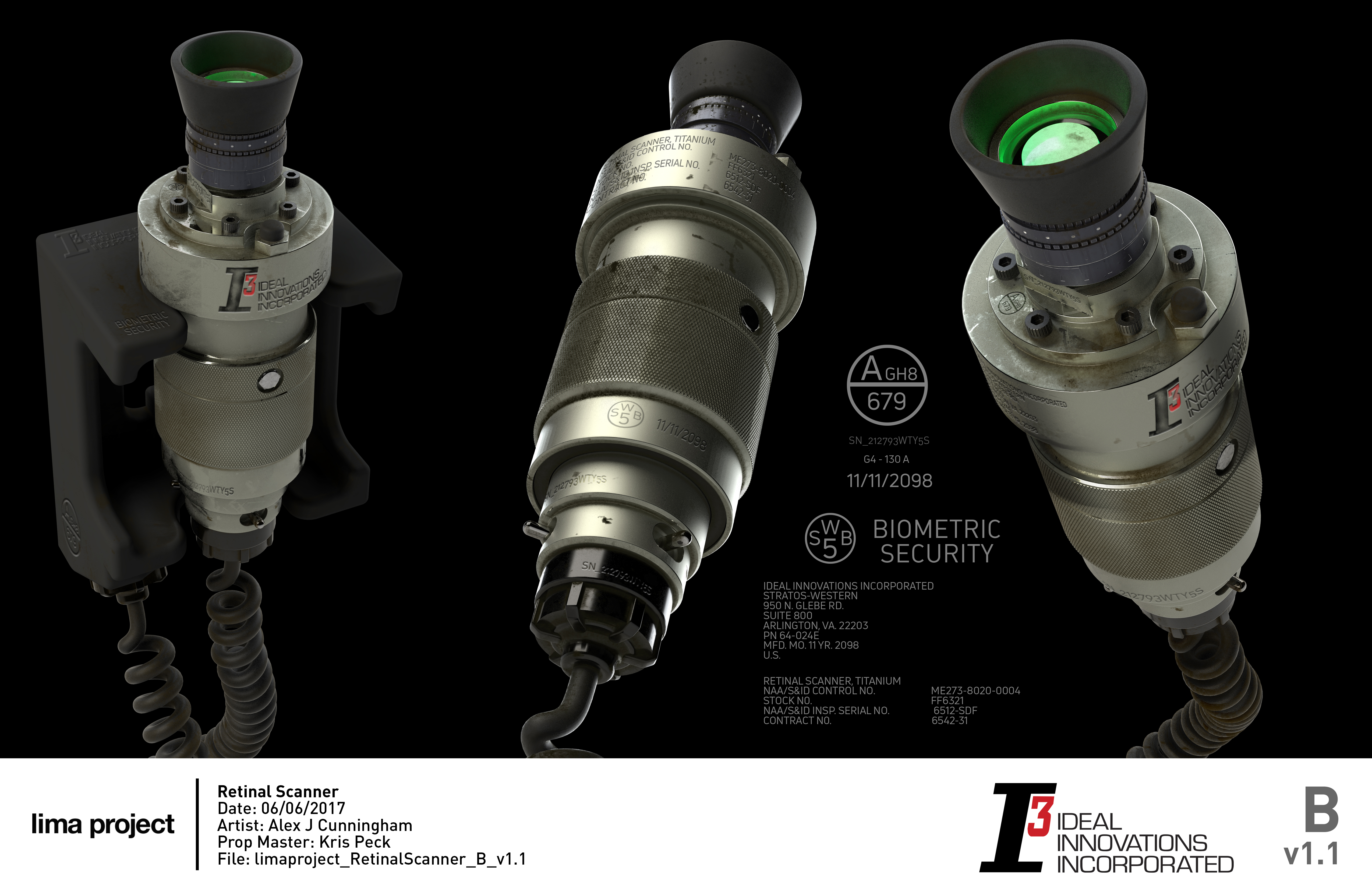 DISPOSABLE DATA DRIVE

This was a fun prop to work on, what started out as simple USB stick of sorts, developed into this disosable drive. The final design is based on pre-computer CIA burn bags, where agents would dispose of classified documents. These burn bags are possibly the inspiration to the Mission Impossible self-destructing messages.




Design Exploration


LIFE SUPPORT / SARCOPHAGUS


The script changed dramatically during pre-production. Here was some exploration for an undead Clifford McBride. What if Roy made it all the way to Lima station, only to find his father's body kept alive by machines, but braindead as a result of acute radiation poisoning.

The astronaut sleeping bags referenced for these designs did still make it into the final cut.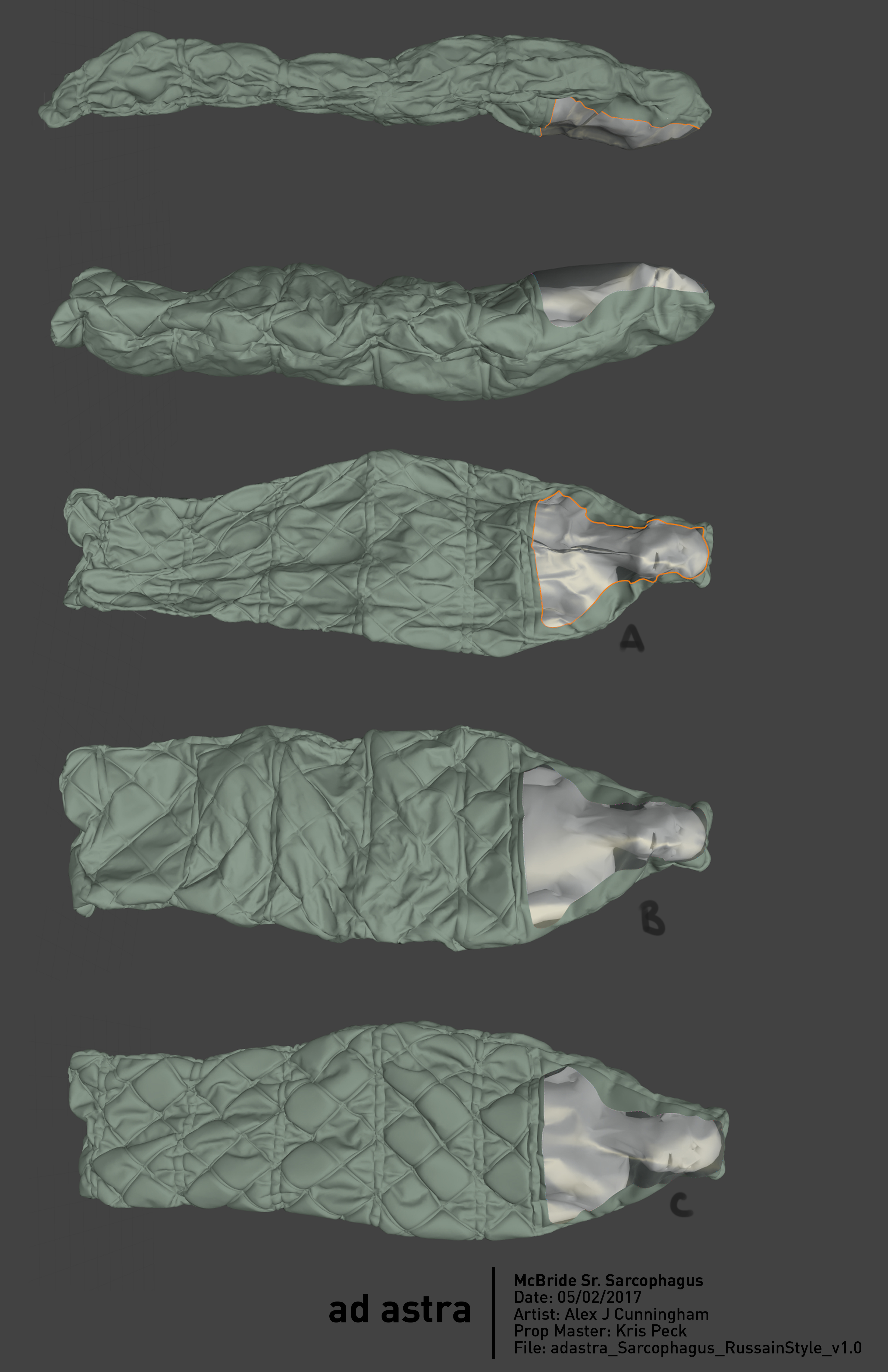 RANGED HEART RATE READER


This 'undesigned' prop was supposed to feel creepy with its mysterious conical feature. It features first on teh way to the moon, then again on Vesta to find the murderous monkeys. The screens were practical, the prop enclosing an iPod nano (7th Gen).